Landscape Architecture - Lake Elmo

Landscape Architecture in Lake Elmo, MN
Do you need help from a landscape architect in Lake Elmo to complete a project? 
 The difference between standard landscaping and landscape architecture is that landscape architects are trained to reshape outdoor areas to create a more functional and aesthetically pleasing space. Working with an experienced landscape architect can allow you to transform your home or business landscape in any way you desire. For the best results, work with an award-winning landscape architecture company in Lake Elmo. 
Trusted Local Landscape Architects
For the past 35 years, DreamScapes Landscaping & Design has been hard at work designing and building landscapes in Lake Elmo. Our landscape architects can take your boldest vision for landscape design and build you a beautiful landscape that you will enjoy every single day. Whether you're a homeowner who wants to have a designated outdoor living space constructed or a business owner aiming for maximized curb appeal, our landscape architects will make sure all your needs are met.
We can incorporate a full range of features into a landscape architecture project, including planting, mulch, hardscapes, water features, landscape lighting, and more. Whatever style of landscape you're hoping to achieve, our landscape architects will create a one-of-a-kind masterpiece just for you. Our team is ready to tackle both residential and commercial landscape architecture projects in Lake Elmo.
The Most Trusted Landscape Architecture Company in Lake Elmo
Do you want to make sure all of your dreams for your landscape come true? Connect with DreamScapes Landscaping & Design today to start working with us on a landscape architecture project in the Lake Elmo area!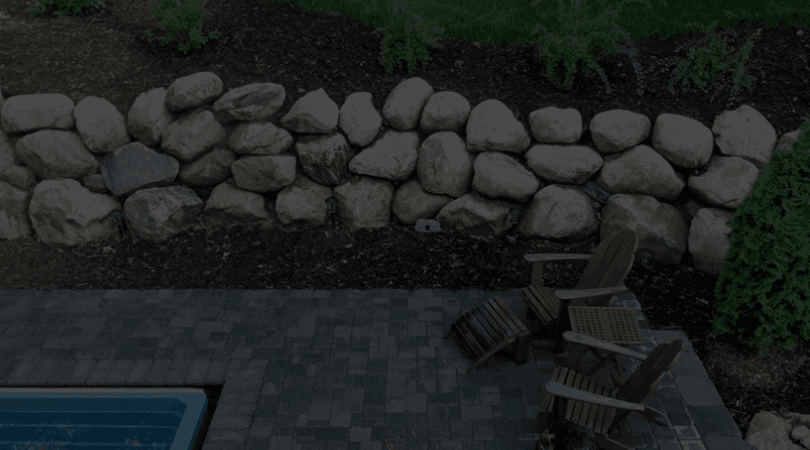 DreamScapes has been creating beautiful boulder walls for over 30 years.
Our commitment to quality enables us to give our clients a five-year warranty on hardscape construction and a one-year plant warranty.

The Best Warranty in the Business.