Landscape Architecture - Lake Minnetonka Area

Landscape Architecture- Lake Minnetonka Area
Would you like to begin working with landscape architects on a project in the Lake Minnetonka area? 
The difference between traditional landscaping and landscape architecture is that landscape architects have a deep understanding of environmental science which allows them to create more functional outdoor areas. When you work with a landscape architect, they'll be able to take your innovative ideas and make them work perfectly. Hiring a landscape architecture company in the Lake Minnetonka area will allow you to design and build the home landscape of your dreams.
Award-Winning Landscape Architects
At DreamScapes Landscaping & Design, we've spent decades building our reputation as the most reliable landscape architecture company in the Lake Minnetonka area. Our landscape architects know that each client has a wholly unique vision for their outdoor property and we're committed to helping every client realize their vision, no matter how complicated it may be. We'll work closely with you from the beginning to the end of your landscape architecture project to make sure you're fully satisfied with our work.
From native trees to firepits, we can build or install any desired features on your home landscape. Whether you'd like to go for a rustic cabin look or create a fertile landscape with multiple water features, you can trust us to deliver exemplary results. If you'd like our landscape architects to undertake a commercial landscaping project in the Lake Minnetonka area, we'd be happy to work on that for you, too.
The Finest Landscape Architecture Company on Lake Minnetonka
Redesigning your landscape can maximize your home's curb appeal and your enjoyment of your time spent outside. Speak with DreamScapes Landscaping & Design today to get started on a landscape architecture project in the Lake Minnetonka area!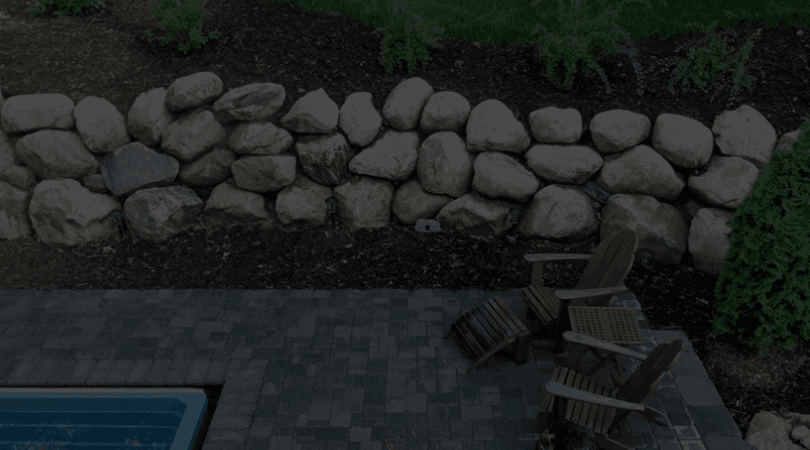 DreamScapes has been creating beautiful boulder walls for over 30 years.
Our commitment to quality enables us to give our clients a five-year warranty on hardscape construction and a one-year plant warranty.

The Best Warranty in the Business.