Landscape Architecture - North Oaks

Landscape Architecture in North Oaks, MN
Do you need some help to complete a landscape architecture project in North Oaks? 
Landscape architecture merges creative landscaping innovation with architectural design principles to create the most usable, most beautiful outdoor spaces. A professional landscape architect can help you to realize any vision for the landscape of your home or business. If you'd like to get started on an ambitious landscaping project, partner with a landscape architecture company in North Oaks. 
Reputable Landscape Architects
At DreamScapes Landscaping & Design, we have over 35 years of experience with creating amazing landscapes for our clients in North Oaks. You can rely on our award-winning landscape architects to learn your ideas and goals, and transform your landscape to achieve them fully. We collaborate closely with our clients from the first consultation through the final phase of building to ensure your completed landscape lives up to your dreams.
From native plants to elaborate water features, we can include everything in your landscape architecture project in North Oaks. It doesn't matter if you want to create a lush, plant-filled landscape or a modern, minimalist landscape, because our team can do it all. In addition to providing expert landscape architecture for homes, our landscape architects can perform commercial landscape design and build services.
The #1 Landscape Architecture Company in North Oaks
When it comes to landscape architecture, if you can dream it, we can build it. Give DreamScapes Landscaping & Design a call today if you're in need of our landscape architecture services in the North Oaks area!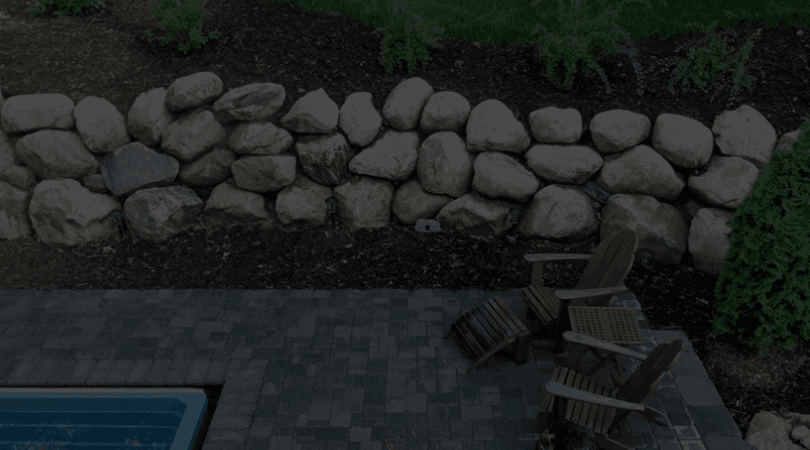 DreamScapes has been creating beautiful boulder walls for over 30 years.
Our commitment to quality enables us to give our clients a five-year warranty on hardscape construction and a one-year plant warranty.

The Best Warranty in the Business.