Landscape Architecture - Roseville

Landscape Architecture in Roseville, MN
Have you been searching for an experienced landscape architect in Roseville? 
Landscape architects won't just make your property look pretty; they'll create a functional, sustainable outdoor space that withstands the test of time. If you have great ideas for your landscaping but you don't know how to make them work, a landscape architect can offer all the help you need. By hiring a landscape architecture company in Roseville, you'll be able to realize your most ambitious dreams for your home or business landscape. 
Top-Notch Landscape Architects
DreamScapes Landscaping & Design is an award-winning landscape architecture company in Roseville with decades of experience. We're committed to creating a unique and flawless outdoor space for each client, which is why we work closely with you to understand everything you want out of your revised landscaping. From the initial design process through the end of the building and installation process, we'll make sure you're fully onboard with every tree we plant and every step we take.
From ponds to outdoors kitchens to pergolas, our landscape architects will include every feature you desire in your landscape. With high-quality landscape architecture, the possibilities are limitless. Whether you want us to improve the landscaping around your home or provide commercial landscape architecture for your business in Roseville, you can count on our talented team to perform exceptional work.
Roseville's Most Reliable Landscape Architecture Company
Thoughtful landscape architecture can vastly improve both your property's curb appeal and how much you enjoy spending time outside. Contact DreamScapes Landscaping & Design today if you'd like our help with a landscape architecture project in the Roseville area!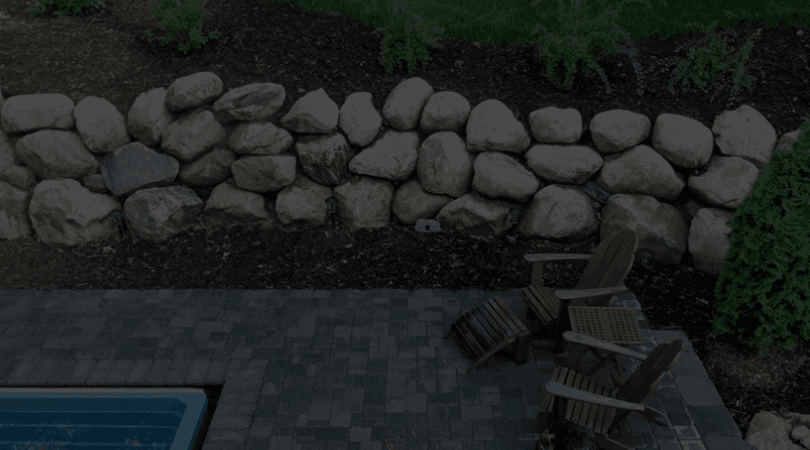 DreamScapes has been creating beautiful boulder walls for over 30 years.
Our commitment to quality enables us to give our clients a five-year warranty on hardscape construction and a one-year plant warranty.

The Best Warranty in the Business.