Landscape Architecture - St. Paul

Landscape Architecture in St. Paul, MN
Would you like to get started on a landscape architecture project in St. Paul? 
Through a marriage of eco-focused architectural design and innovative landscaping practices, landscape architecture can create the best possible outdoor property for you. Experienced landscape architects will take your dreams for your home landscape and build them into a fully-functional outdoor living area. If you're ready to transform your landscape into a masterpiece, let a landscape architecture company in St. Paul help you to make your vision a reality.
Professional Landscape Architects
At DreamScapes Landscaping & Design, building unique landscapes for our clients in St. Paul has been our passion for more than 35 years. When you work with us, you can count on our landscape architects to carefully incorporate every detail into their designs. Whether you want us to work on a residential or commercial landscape architecture project, we'll keep you in the loop for every step of our design and build process.
Our landscape architects can incorporate all types of landscape and hardscape features into your landscape architecture project in St. Paul. It doesn't matter if you want an all-natural landscape filled with beautiful trees and shrubs or a more modern landscape with a paver patio and an outdoor kitchen, our team can do all of it. Not only can we provide innovative landscape architecture for local homes, our landscape architects can also help you revamp the landscape of your commercial property.
St. Paul's Most Experienced Landscape Architecture Company
Are you ready to achieve your dreams for the perfect landscape? Get in touch with DreamScapes Landscaping & Design today to learn more about our landscape architecture services in the St. Paul area!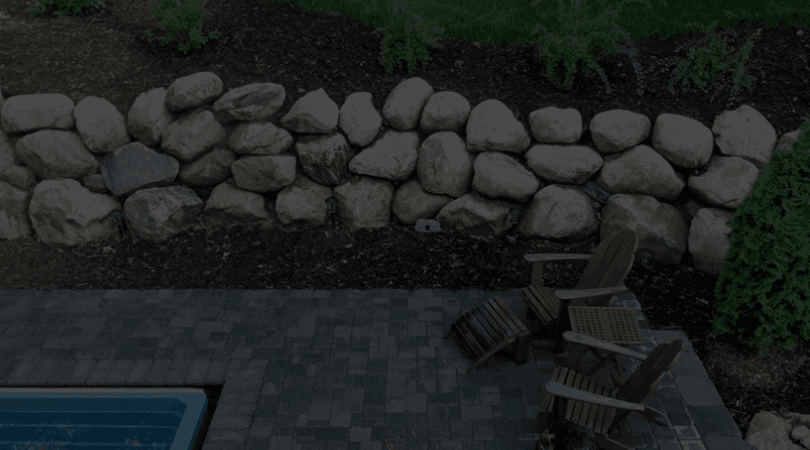 DreamScapes has been creating beautiful boulder walls for over 30 years.
Our commitment to quality enables us to give our clients a five-year warranty on hardscape construction and a one-year plant warranty.

The Best Warranty in the Business.