Landscape Architecture - Woodbury

Landscape Architecture in Woodbury, MN
Are you looking for a team of talented landscape architects in Woodbury? 
 Many people wonder about the difference between a landscaper and a landscape architect; the difference is that a landscape architect has special training on how to analyze an existing landscape and then plan, design, and create an improved landscape in the same space. Landscape architects construct aesthetically pleasing and sustainable outdoor spaces that are built to last. If you want the best possible landscape around your home or business, hire a landscape architecture company in Woodbury.
Accomplished Local Landscape Architects
At DreamScapes Landscaping & Design, our award winning landscape architects can work wonders for your landscape in Woodbury. We know that each client has a unique dream for their landscape and we're ready to do whatever it takes to bring that dream to life with first-class landscape design and build work. Throughout every step of the process, our landscape architects will collaborate with you to make sure that when we're finished, all of your landscaping goals have been fully achieved.
Our landscape architects have years of experience with working on both residential and commercial landscaping projects in Woodbury. We'll incorporate whatever you want into your revised landscape, from premium plantings and landscape lighting to sturdy retaining walls and custom outdoor living areas. When you work with experienced landscape architects, all of your dreams for your outdoor space will come true.
Award-Winning Landscape Architecture Company in Woodbury
Thoughtful landscape architecture will allow you to thoroughly enjoy every aspect of your outdoor property. Speak with DreamScapes Landscaping & Design today to get started on a landscape architecture project in the Woodbury area!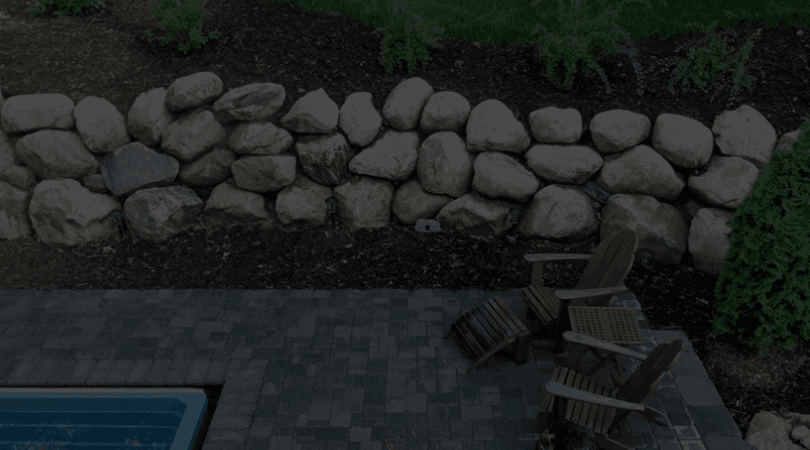 DreamScapes has been creating beautiful boulder walls for over 30 years.
Our commitment to quality enables us to give our clients a five-year warranty on hardscape construction and a one-year plant warranty.

The Best Warranty in the Business.