Residential Low Voltage Lighting



Home Landscape Lighting In St. Paul, MN
Are you looking to install a high quality home landscape lighting system around your house in the greater Twin Cities, MN area? We have just the solution for you. 
DreamScapes Landscaping & Design specializes in working with homeowners to create well lit outdoor areas with their quality low voltage lighting systems. Whether you're needing lights installed in front, in back, or all around your house, we can help develop and install the perfect system for your house.
Once this system is installed, you won't have to worry about walking around your home in the pitch dark and not knowing where you're going. Instead, with our quality home landscape lighting system, you will be able to see your home exterior along with adding an extra layer of home security by lighting up your home.
With our home landscape lighting systems, you can be sure that your sidewalk and home exterior will be well lit and look great during the early morning and nighttime. Contact DreamScapes Landscaping & Design today to learn more about how we can help install the perfect low voltage landscape lighting system for your home in the Twin Cities, MN area. Call now!
Here are a few highlights of our landscaping & design company:
- Award-winning design
- In-house, seasoned staff of 35+ professionals
- Fast, efficient, quality installation
- Cutting edge equipment and technology
Call 651-415-1000 to learn more about how DreamScapes can create the landscape lighting of your dreams!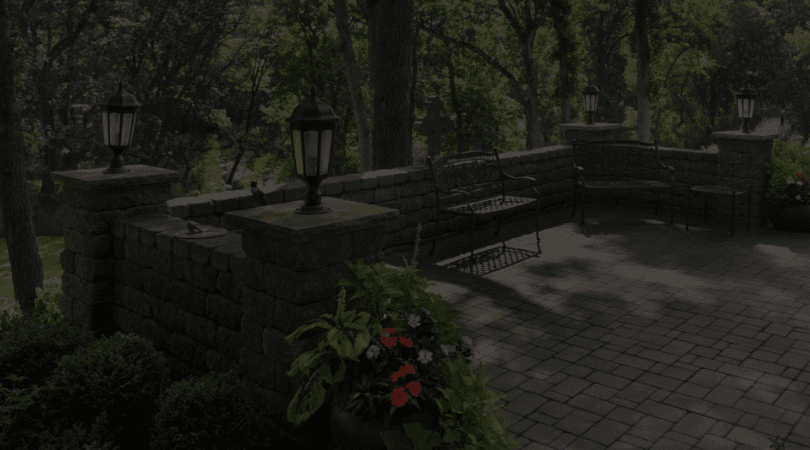 DreamScapes has been creating beautiful landscapes for over 30 years.
Our commitment to quality enables us to give our clients a five-year warranty on hardscape construction and a one-year plant warranty.

The Best Warranty in the Business.